'I had become aware of how uncertain the process of dying is'
The Age. 10 March. 2018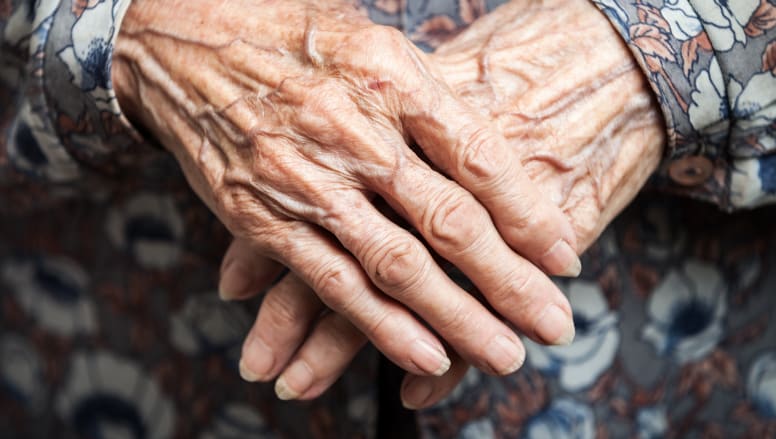 My 96-year-old mother had a couple of full rehearsals for dying.
The last one was staged about four months before her actual death. I was woken by a phone call from her nursing home to be told that Mum had had a fall in her bathroom, vomited, lacerated her face, possibly broken her arm and had just left in an ambulance for hospital.
Nick and I tracked her down to cubicle 3 in the emergency department. Mum's body lay flat and small underneath an inflated nylon warming blanket and all I could see was her gaunt face dominated by a large dark red gash on her forehead. Blood had trickled and dried down the side of her face. She had oxygen tubes in her nostrils and was attached to blipping and flashing machines behind her.
"Mum. We're here."
Her eyes flicked open. They were huge, staring and unfocused. I realised that over the years she had lost all her eyelashes.
She came back into herself.
"Oh, Lizzie," she croaked in an unrecognisable deep voice. She spoke slowly of what had happened to her in the night.
By mid-afternoon, she had been diagnosed with pneumonia and cleared of worse possibilities. The doctor liaised with the nursing home and organised for her to be nursed there. She suggested that we take her back in our car. We drove through endless suburbs in peak-hour traffic with my tiny mother slumped in the front seat in her pink fluffy dressing gown.
Back at the nursing home, she was settled in the recliner in her familiar room. The last of the afternoon sun shone on her lap, and if it weren't for the abrasion on her forehead, it would have been hard to believe that she had not been there all day. We all sighed with relief and exhaustion.
The following morning I had a phone call from the visiting doctor, who described Mum's pneumonia as serious. He discussed the possibility of palliative care should she not respond to antibiotics, and how that process would work. The words "palliative care" struck a blow to my heart. However, my sister visited Mum later that day and reported that she was much improved.
By now, I didn't know what to think. It was a repeat of an earlier dress rehearsal almost exactly a year before. Then, she had been taken to hospital with a complication of an ongoing condition. I received a night-time call from another careful and courteous doctor saying that Mum had confirmed her Advanced Care Directive that she wanted no interventions or investigations and was therefore content to be sent back to the nursing home.
That had felt like the beginning of the process of actually dying. She had already told me that since about her 90th birthday, she had thought that she was just filling in time. She was mentally bright but her body was crumbling about her.
Next day, I entered her room preparing for an ill, weak mother, but there she was, sitting in her chair, feeling much better and eating a banana.
My reactions to each of these dress rehearsals were similar: relief that she was recovering, sadness at her diminished degree of wellbeing, resignation that this was going to go on and on, frustration at the lack of conclusiveness, and weariness of having to endure the emotional stress of thinking that this might be the end, yet again.
About four months after the fall and pneumonia, I had a call from the nursing home saying that Mum was quite unwell with a temperature and a cough. We went to see her that afternoon and this was clearly different from the other illnesses. Firstly, she was actually in bed. She was very croaky and weak but amused by her hallucinations of my husband and my father building a cupboard in the corner of her room.
I was deeply disturbed. This was very different and shocking. The moorings were slipping. I sat beside her and felt my entire body sinking.
My sister visited next day, and reported that Mum was mostly unconscious. Over the next few days she sank deeper and deeper. We said our goodbyes and she died quietly, a week after that hallucinatory visit. I was content and grateful that after all the drama and pain of her dress rehearsals, the final act of her life had passed quietly and with dignity.
I had become aware of how uncertain the process of dying is. We control so much in our lives and we try to control dying, but ultimately it is the readiness of our own bodies and minds which makes possible that final, unpredictable moment of surrender. I was merely the onlooker as Mum navigated the waters of her last voyage.